How to Join Odd Fellowship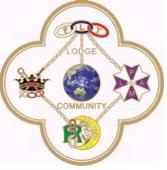 Requirements for Membership
A man or woman of good character, who is loyal to his or her country and believes in a Supreme Being, the creator and preserver of the Universe, is eligible for membership. Odd Fellowship strictly forbids any interference with one's religious beliefs or political opinions. Most jurisdictions require candidates for the adult lodges to be 16 years old. Junior Lodges and Theta Rho clubs accept members 8 to 18 years old (some jurisdictions have a minimum age limit of 10).
Lodges charge annual dues which are set by each lodge, a portion of which supports the Sovereign Grand Lodge.
How to Join
A candidate must be sponsored by a current member, so the first step toward joining is to contact your nearest lodge
in this web site and call or send an email introducing yourself and expressing interest in joining.